Get Started →
Simple. Crafted. Powerful. Data Analysis.
Meet Insights, a 100% Open Source Business Intelligence Tool built for everyone on your team.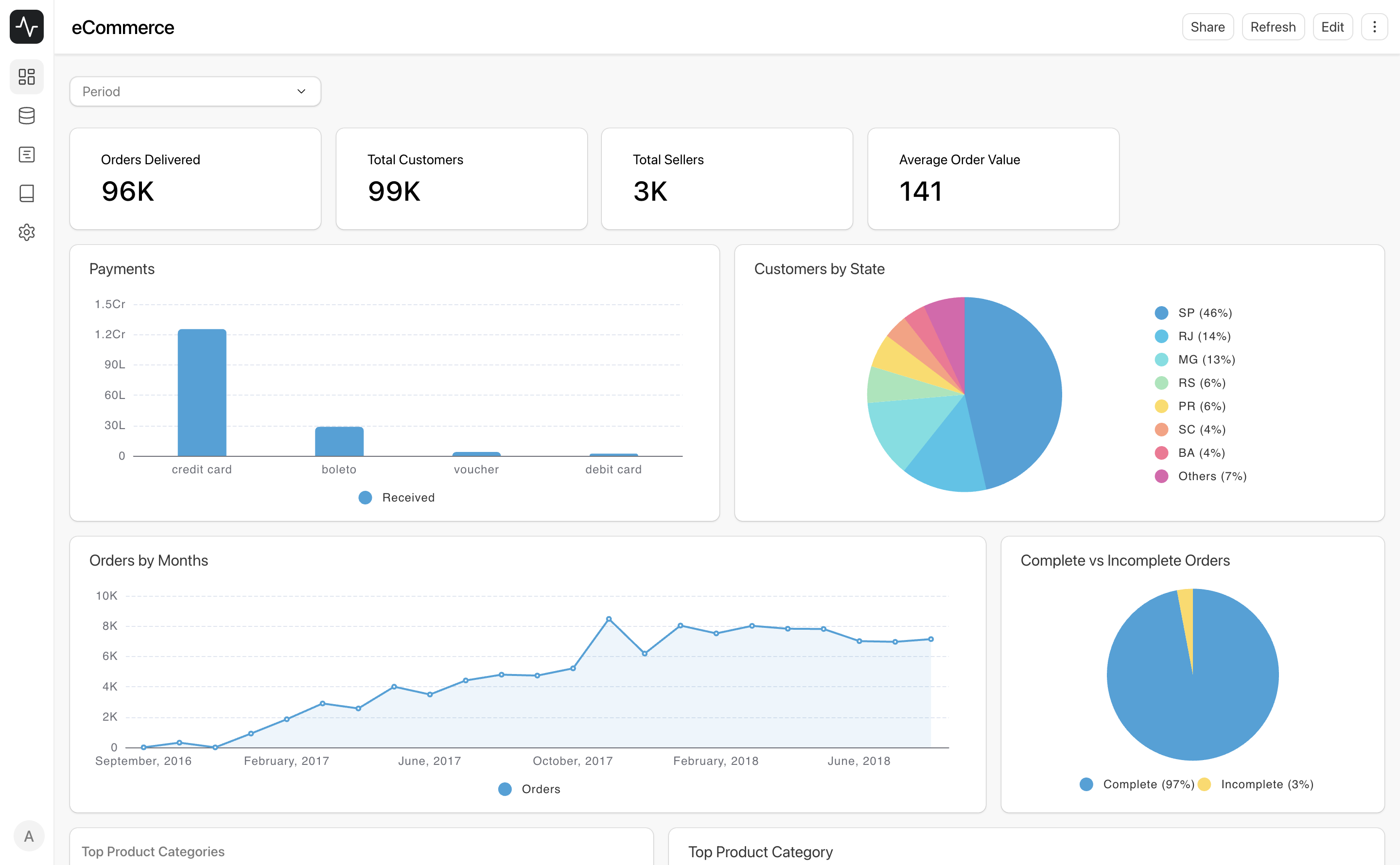 Simple and Secure Data Connection
Effortlessly connect your data sources without any technical expertise and security concerns.
Easy Data Exploration
Discover our one-of-a-kind query building interface built for simple and powerful explorations.
Customizable Visualizations
Transform your explorations into customizable charts and share it with your team.
Interactive Dashboards
Organize your charts into dashboards and make them interactive with filters.
Stay Informed with Alerts
Stay up-to-date with important changes and trends in your data through alerts and notifications.
User-Friendly Design
Insights is built to make data analysis accessible to everyone, regardless of their technical background.
Try Insights Now!
Start your journey with Insights today and unlock the full potential of your data. Experience a seamless, user-friendly approach to data analysis that's accessible to everyone.
Signup →